Covid-19
Update
A Trusting Togetherness
- albeit at a distance
For your safety and ours
Much in the world is still uncertain, but we do everything we can to ensure that you can enjoy a safe and wonderful holiday with us. As in the past few months, we have not only met but exceeded all legal regulations and requirements and will continue to do so. Even though many things have changed, you can be sure that we will continue to offer you what makes the Schrofenstein so special: warm service and a relaxed atmosphere in the heart of Tyrol.
Your and our safety is very important to us and we have developed a comprehensive hygiene concept taking into account all governmental requirements and WHO recommendations. So you can be sure that you can enjoy a wonderful time and a safe stay with us. Get an idea of the current status of our hygiene concept.
Please note that we will continuously adapt according to the Austrian guidelines.
When arriving in Austria, the 3G rule applies! We therefore ask you to present proof of your vaccination, testing or illness you have been through. Children under 12 years of age are exempt from this rule. There is a pharmacy within walking distance of the hotel where you can take a test.
Before your arrival, your room will be thoroughly cleaned, aired and disinfected as usual.
We will also be happy to bring disinfectant to your room on request.
We use local products from the region wherever possible, supplied by farmers and local producers.
All public areas such as toilets, reception hall, restaurant, kitchen are regularly cleaned and disinfected in shortened cleaning cycles.
Hand disinfectants are always at hand for you.
All staff members are tested weekly and most of them are already vaccinated.
We ensure that all guests are able to maintain a safe distance of at least 1 metre from other guests.
All common areas are thoroughly aired, cleaned and disinfected on a regular basis.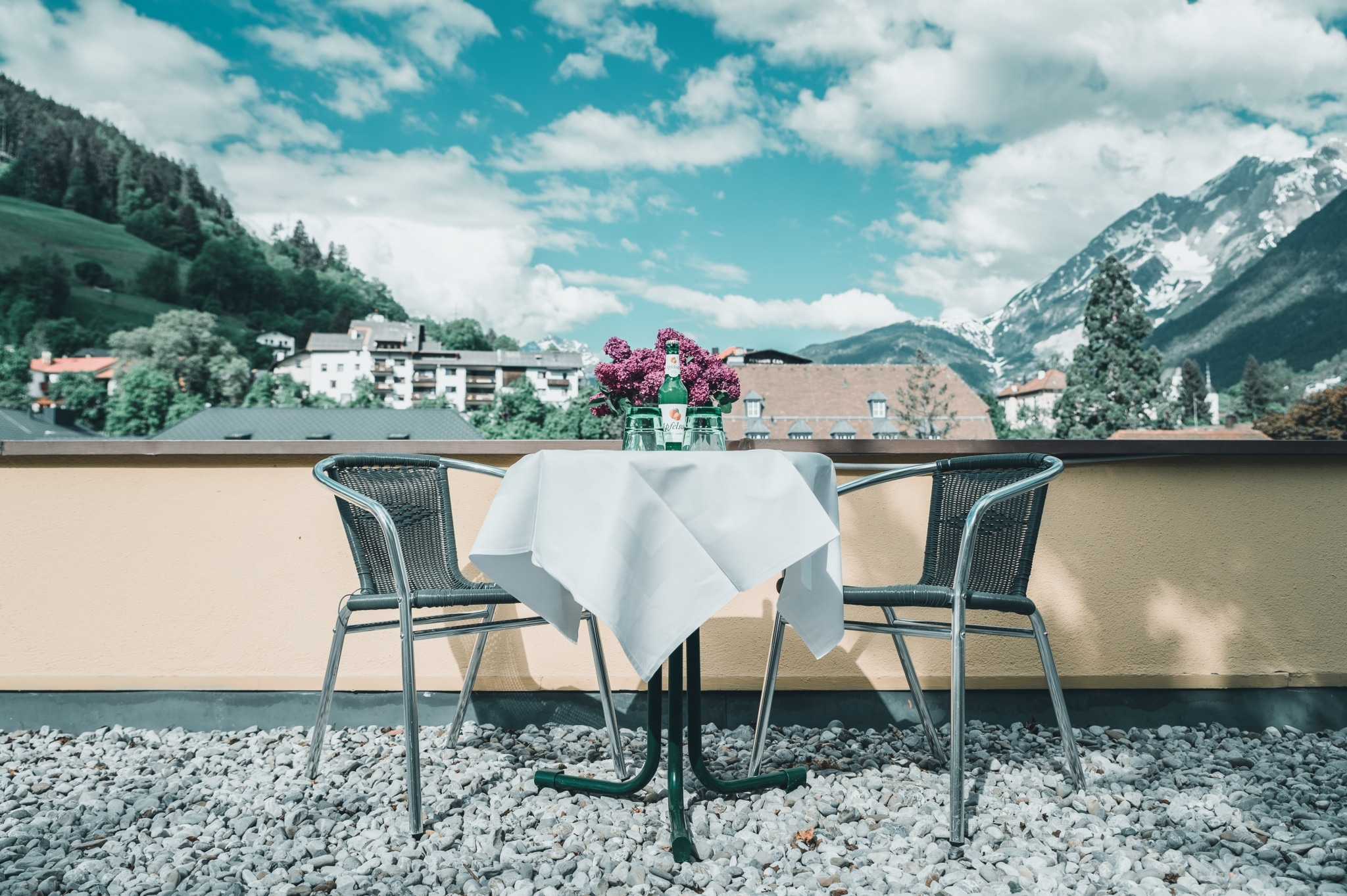 We look forward to welcoming you
in the heart of
Tyrol