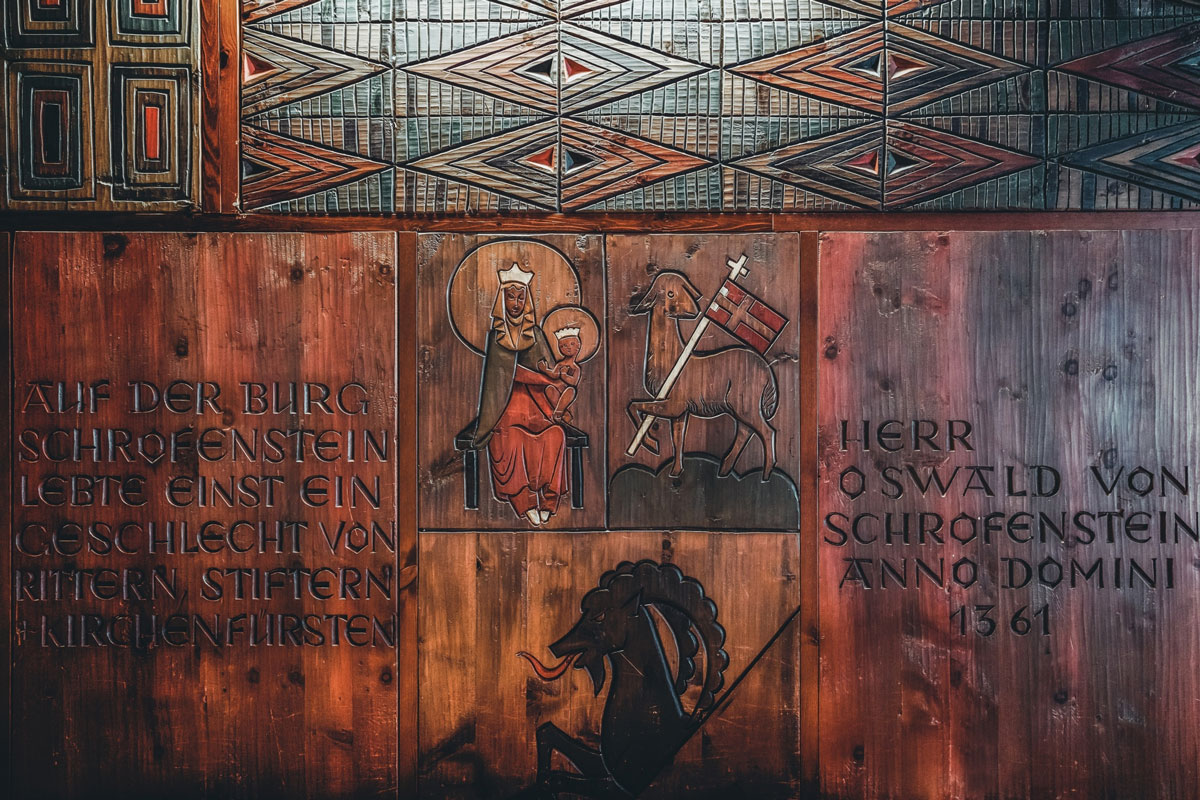 Your arrival
at Hotel
Schrofenstein
...by car or motorcycle
From Germany, the Benelux countries and Eastern Austria you can reach us via the Inntal motorway (A12).
From Western Austria and Switzerland you can reach us through the Arlberg tunnel or via the Arlberg pass and only in summer also via the Silvretta high alpine road.
From Italy you reach Landeck via the Reschen or Brenner Pass.
Please note that every Friday the "Frischemarkt" (fresh market) takes place in Landeck on Malserstraße. Our farmers' and regional market takes place from 9:00 am to 5:00 pm. Only emergency vehicles are allowed to drive through the street at this time. Loading and unloading is therefore unfortunately not possible in front of the hotel. We recommend that you choose a parking space at the Inn and walk up the side alley next to the hotel. We are happy to help with luggage transport to the hotel!
...by train
The nearest train station is Landeck-Zams. It is about a 15-minute walk from the hotel.
You can reach the hotel either by bus (the appropriate bus lines stop directly in front of the station and in the street of the hotel) or by taxi (usually there is already a taxi waiting at the station, but we are also happy to organise a transfer for you).
...by plane
The nearest airport is Innsbruck Kranebitten, about 70 km from the hotel.
Zurich airport is about 220 km from the hotel and Munich airport is about 200 km away.
From the airport you can take public transport to Landeck or you can take a taxi, which we can organise for you.
...by bicycle
Many cycle paths lead to Landeck – or just through it. Therefore, we have a lockable bicycle cellar for your bike. Here you can safely park your bike and if necessary also load, wash or repair it.
Parking
possibilities
Basically, you have two options for parking your car or motocycle.
River Inn car park
The River Inn car park is located directly between the hotel and the Inn.
Parking directly at the River Inn car park is free of charge from Monday to Friday between 6 p.m. and 8 a.m. and on weekends from Saturday from 12 a.m. to Monday 8 a.m. and on public holidays. Motorbikes are free of charge at all times.
City Hall Garage
The Rathausgarage is located opposite the hotel, directly on the other side of the River Inn.
The parking garage offers 178 parking spaces for cars and 18 parking spaces for motorbikes on two levels and is under video surveillance. The parking fee is paid in advance by purchasing a parking ticket at one of the machines in the City Hall garage. The parking ticket must be clearly visible in the car; motorcycles can park free of charge.