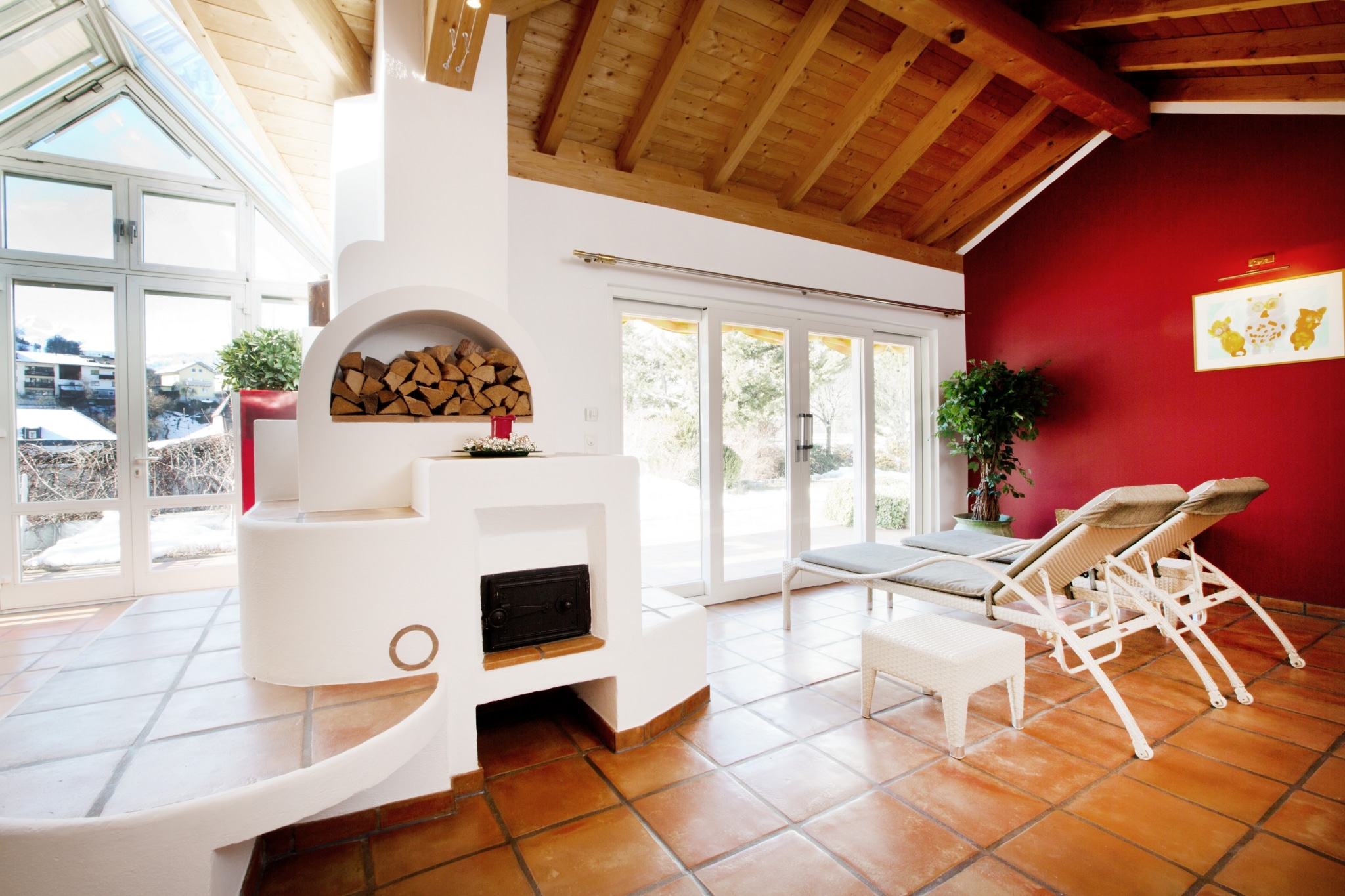 The need for warmth is as old as mankind. Even in the Stone Age, people took saunas in burrows. The positive effects of the sweat bath on the human immune system are known throughout all cultures. That's why we at Schrofenstein are now offering you the opportunity to take a sauna as you please.
In our small but fine spa area you will find everything you need to relax after an eventful day:
Sauna
Sunbathing lawn
Roof terrace
Rain shower
Spa bags are available for our guests at our reception. These can be borrowed free of charge on request. The spa bags contain a bathrobe, a bath towel and a pair of bath slippers.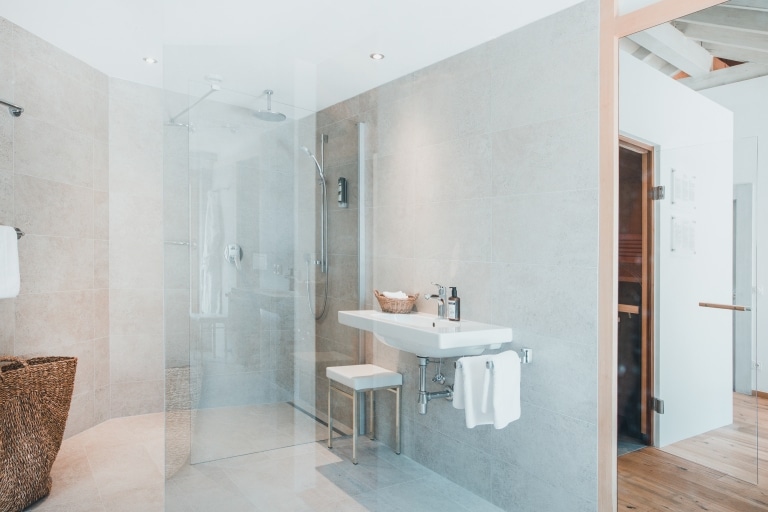 Relax your muscles after a long day in our sauna in Landeck and cool down afterwards either on our roof terrace or with a cold shower. Your body needs rest between sauna sessions. As a rule of thumb: take a break for at least as long as the hot air bath lasted. For these relaxing moments, we have created a rest area for you with a unique view of the surrounding mountain panorama. Relax by the crackling fire of our tiled stove with a good book!
Nothing gets us on track
better than a break.

Elizabeth Barrett Browning