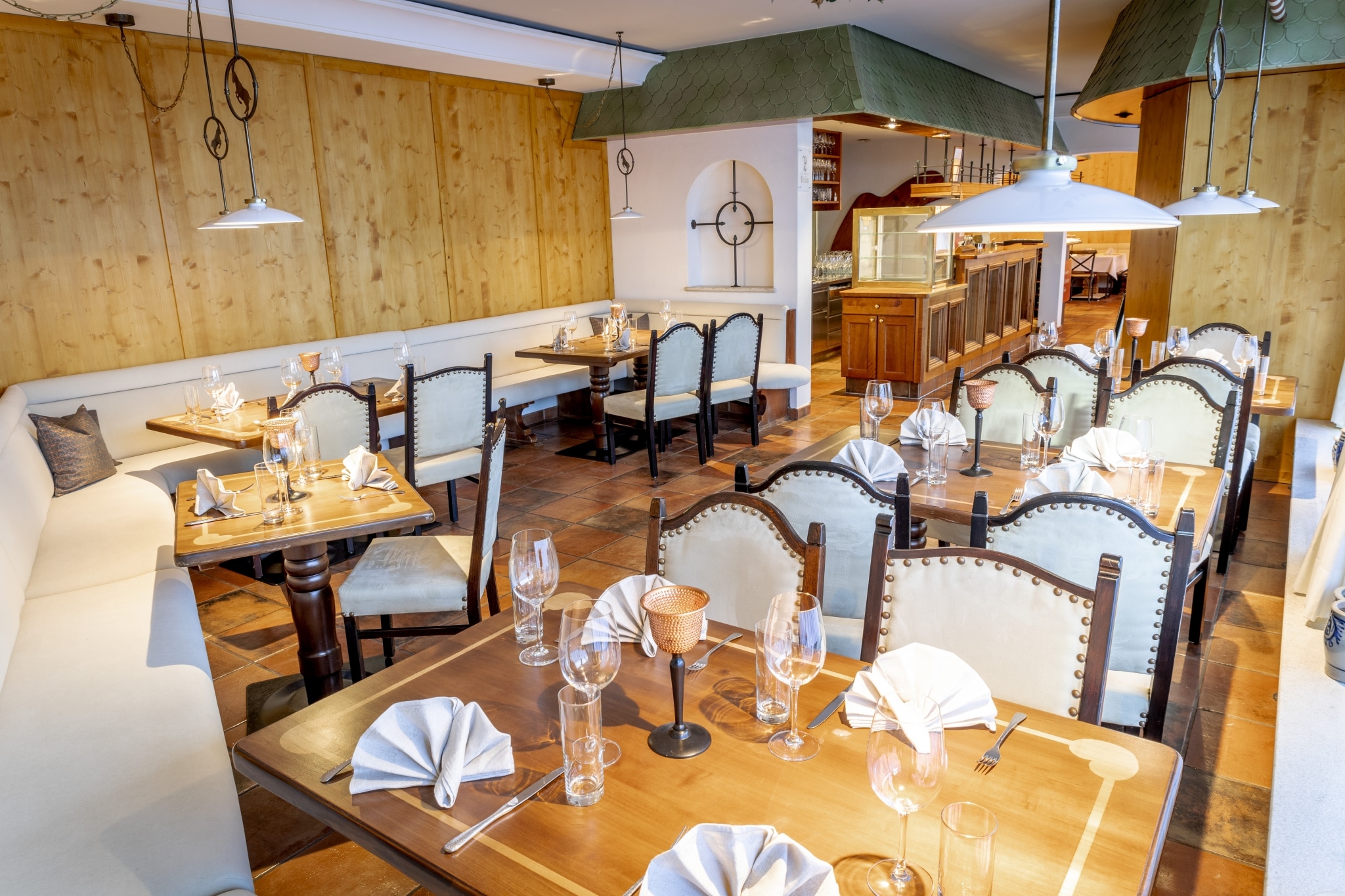 culinary delights at
Schrofenstein
Classic Tyrolean
Das
Landegger
The table is set!
The restaurant in the Hotel Schrofenstein is "Das Landegger".
The Landegger is known for traditional Tyrolean cuisine and warm hospitality. In the restaurant, special emphasis is placed on local dishes, the highest quality and service with heart.
You can expect a varied selection of Tyrolean dishes based on regional products and often interpreted in a modern way.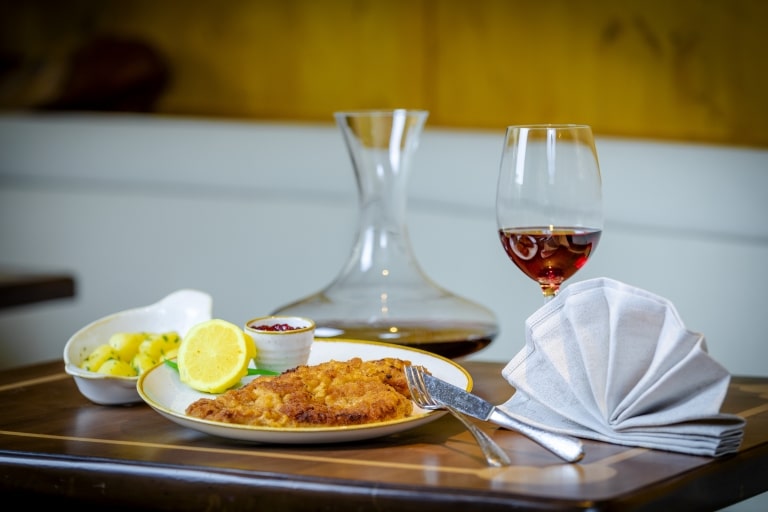 Outdoor dining
garden
In our outdoor dining area you will find the ideal place for a refreshing drink and a delicious meal in spring, summer and autumn. Our outdoor dining area is just as suitable for a chat over coffee and cake. Try it out!
The large chestnut trees create a relaxed atmosphere. Despite our location, in the middle of the centre of Landeck, you have the feeling of sitting in a garden in our outdoor dining area.
On a hot summer day our chestnut trees provide you with shade, in spring you can enjoy the first rays of sunshine in the outdoor dining area and in autumn you can experience first-hand how the trees change. Maybe one or the other chestnut will find its way to your home.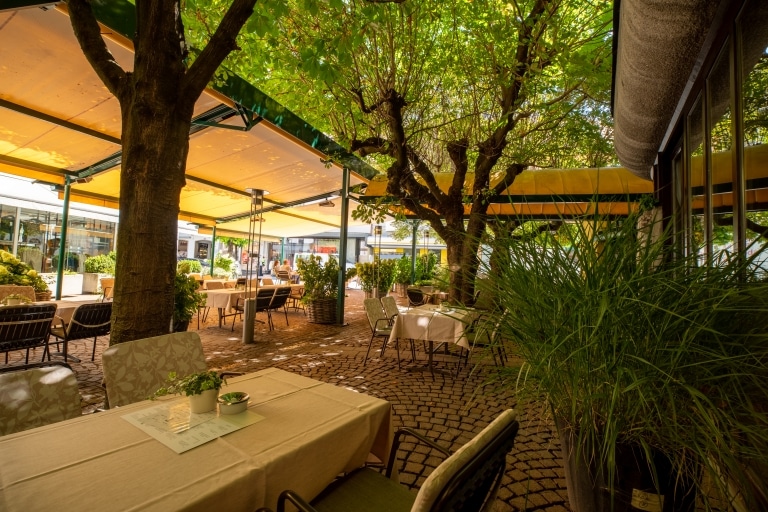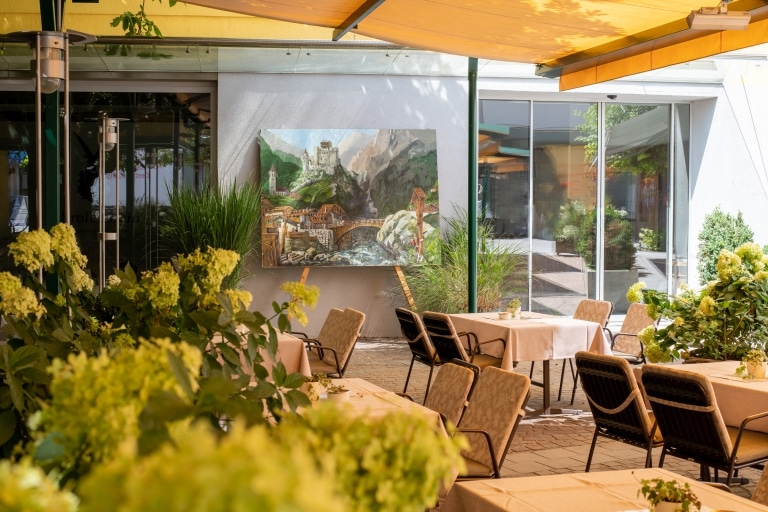 Opening
Hours
Monday to Saturday 11.00 am – 10.00 pm
Our restaurant is closed on Sundays
Breakfast
A rich breakfast buffet with regional products, coffee specialities & egg dishes must of course not be missing at our hotel.
Dinner
In the evening we offer you a menu with a choice of three courses. Choose a starter, a rich main course and a dessert.