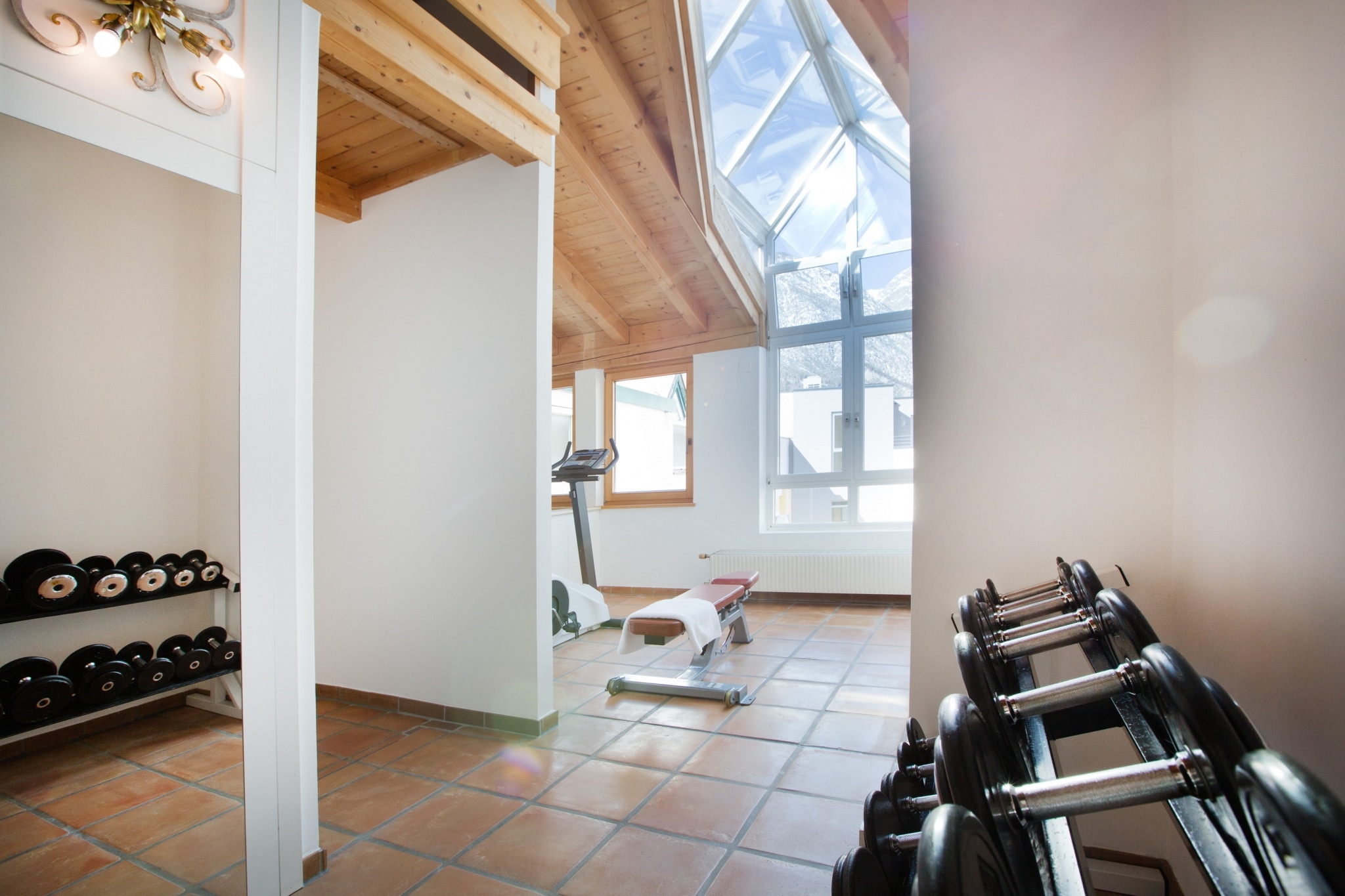 Being fit makes you feel good and keeps you healthy. Through regular endurance and strength training you increase your mental balance and achieve a new attitude to life. The healthy air in the midst of the mountain world contributes significantly to increasing your endurance.
One should offer something good to the body, so that the soul will want to dwell in it.

Winston Churchill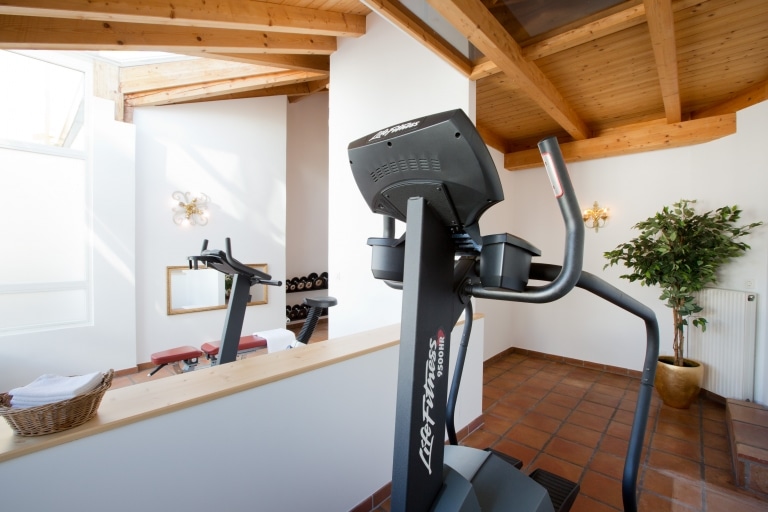 On the 3rd floor of the Hotel Schrofenstein is the place where you will find everything for your fitness.
We are a hotel with a fitness room, because we want to give you the opportunity to start your day with some training or to round off your day with some fitness.
Our fitness room is equipped with the modern machines for both strength and endurance.