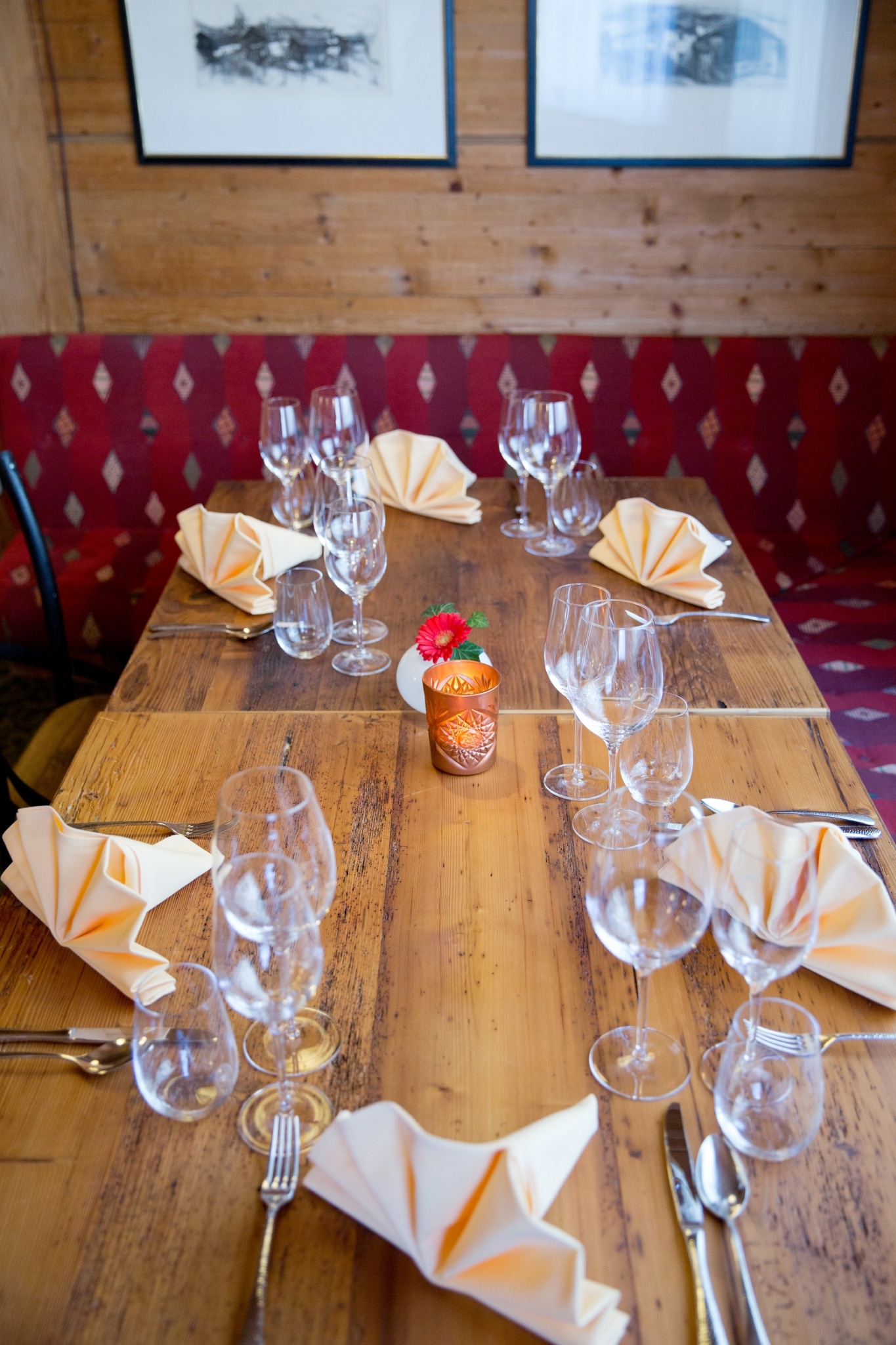 Celebrate
birthdays
at Schrofenstein
The more you praise and celebrate your life, the more there is in life to celebrate.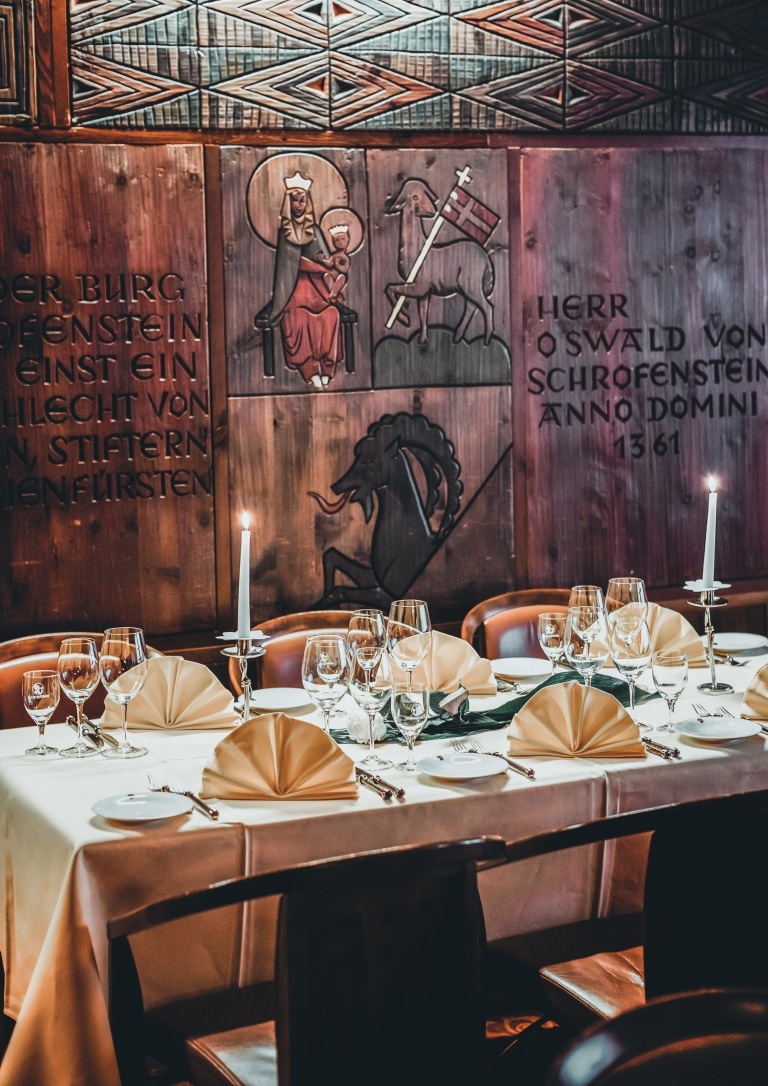 When it's our birthday, everything revolves around us for once: we get greeting cards and presents and relatives and friends get together. Spend this day with us at Schrofenstein and make something very special out of your birthday – it will be worth it!
Our Stüberl is suitable for small celebrations with up to 20 people. For larger celebrations with 50 to 70 people, you can celebrate your birthday comfortably in our "Herzerl Stube" (up to 50 people) or in our Rittersaal (up to approximately 70 people). We are happy to help you with the planning. With great attention to detail, lots of attention and unbeatable service, we are here for you.