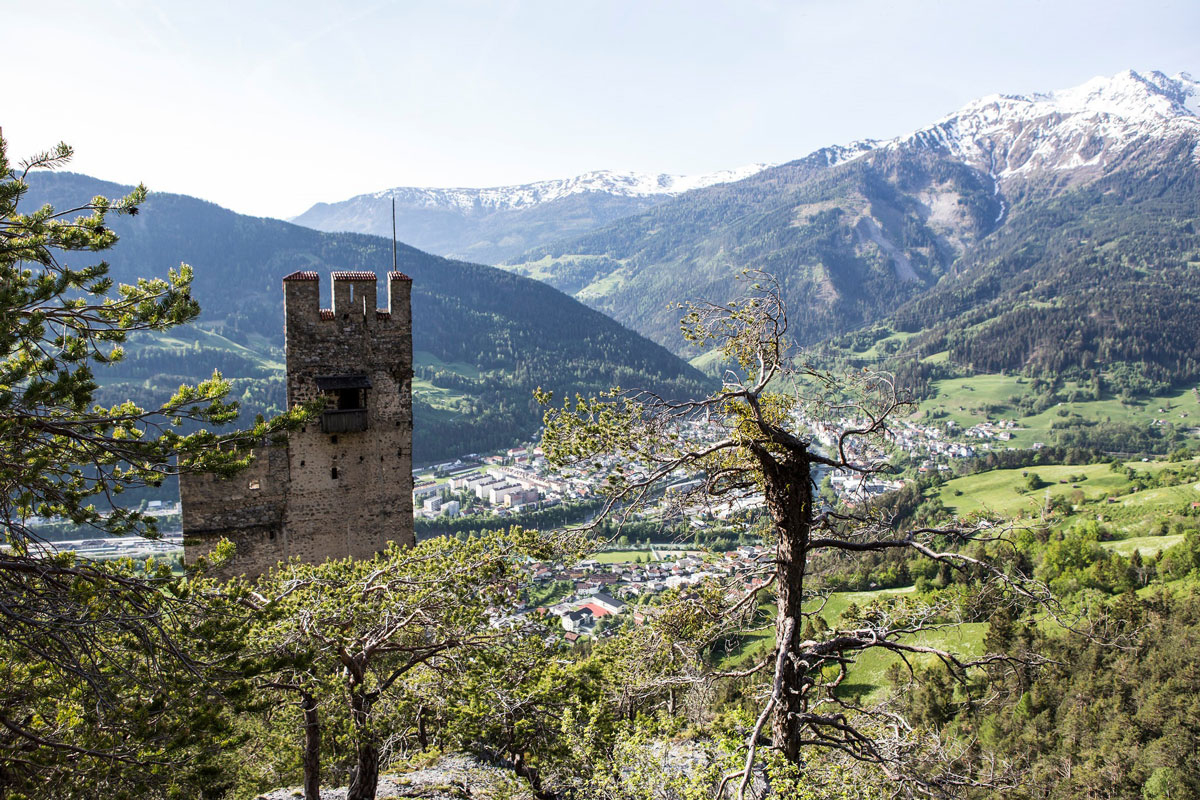 Landeck &

its surroundings
Landeck &
its surroundings
Explore Tyrol!
The town Landeck is located directly on the course of the river Inn in an impressive region of the Alps.
Landeck is the ideal starting point for your activities in Tyrol. With numerous excursions, your free time can always be exciting. The advantages of your TirolWest Card help you to explore the diversity of Tyrol.
A stroll through the town centre of Landeck is particularly appealing when the weekly market with its many stalls presents the products of the region. In the midst of the hustle and bustle is the Hotel Schrofenstein and invites you to take a break with its outdoor seating area.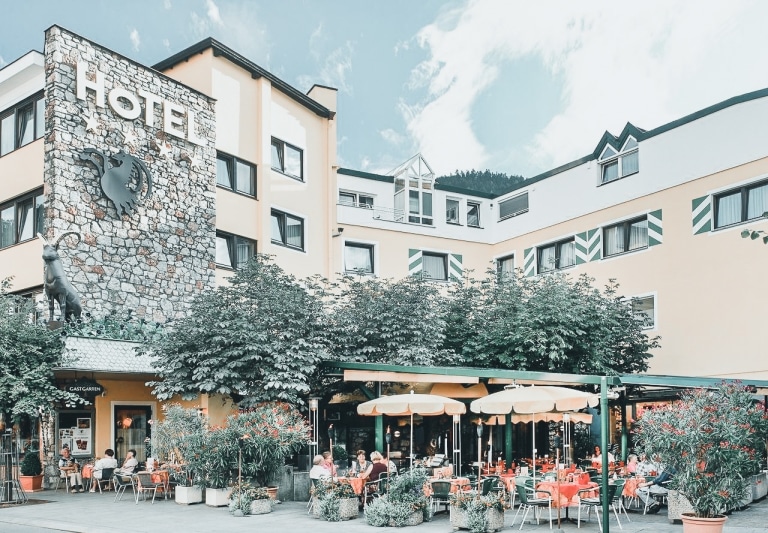 History in
Landeck
Landeck Castle towers above the town. Unfortunately, the castle does not currently house any kings or knights. However, there is a museum of local history, an art gallery and cultural events. The view from the castle tower reveals a unique vista over the whole of Landeck and the once so important road connections to the Reschen Pass.
Schrofenstein Castle watches over Landeck from the other side of the valley. Today's castle ruins gave our hotel its name in a roundabout way. As a guest of our hotel, you can't miss the tour around the Schrofenstein ruins. Many sagas and legends entwine around the old walls. Perhaps you will meet the ghost of the chained knight.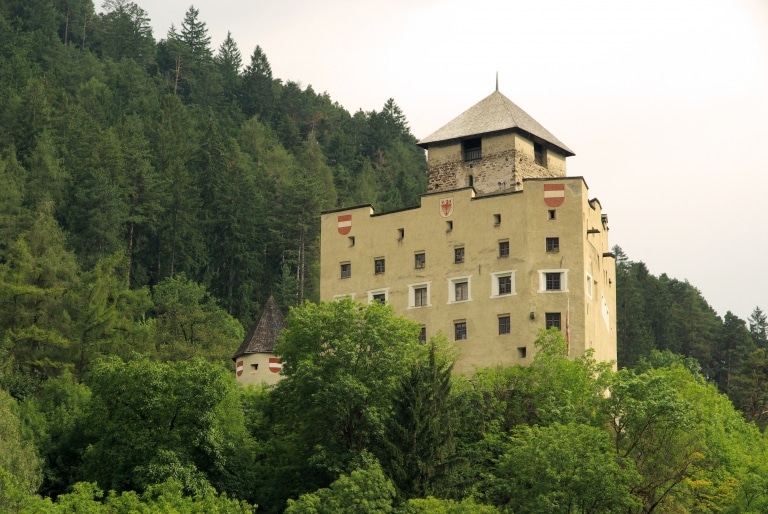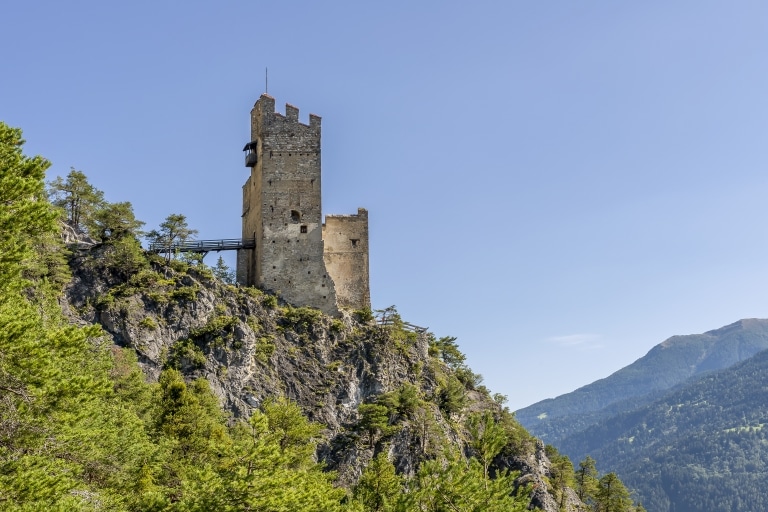 Reaching for the
stars
In the mountains you are so close to the sky and at Venet you can be even closer to it. The Venet observatory offers insights and views that you won't soon forget.
The observatory on our local mountain is the only one in the whole of Tyrol and you can reach it directly from the Venet mountain station.
The observatory offers guided tours and stargazing. The opportunity to observe the night sky in this unique way during your holiday is not available to everyone.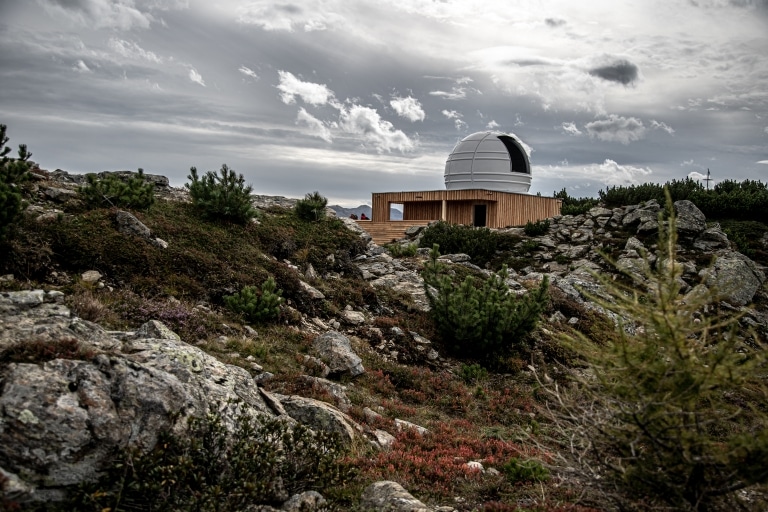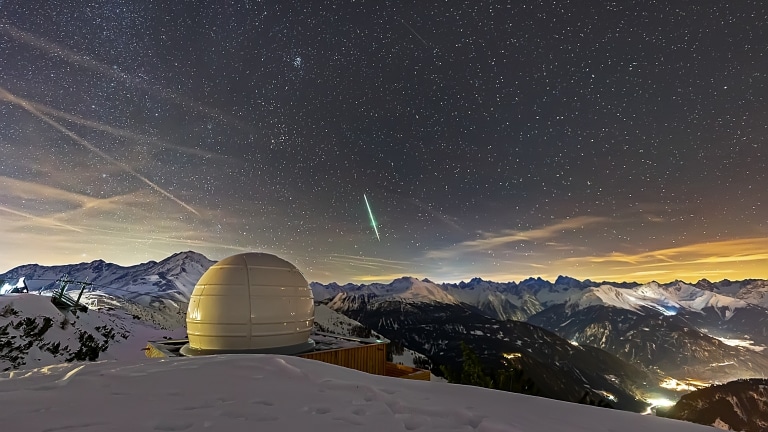 Legends &
Myths
Magical!
Tyrol is full of legends and myths, and here in our region there are also some that are told.
For example, that of the Zammer Lochputz, which you can not only read and hear about, but also experience for yourself. In the Zammer Canyon you will be accompanied by the legend of two lovers. You go on a journey of discovering a bull and a water nymph.
But beware: don't fall into the water during your hike through the ravine. The rushing waterfall and the clear turquoise water will magically attract you.