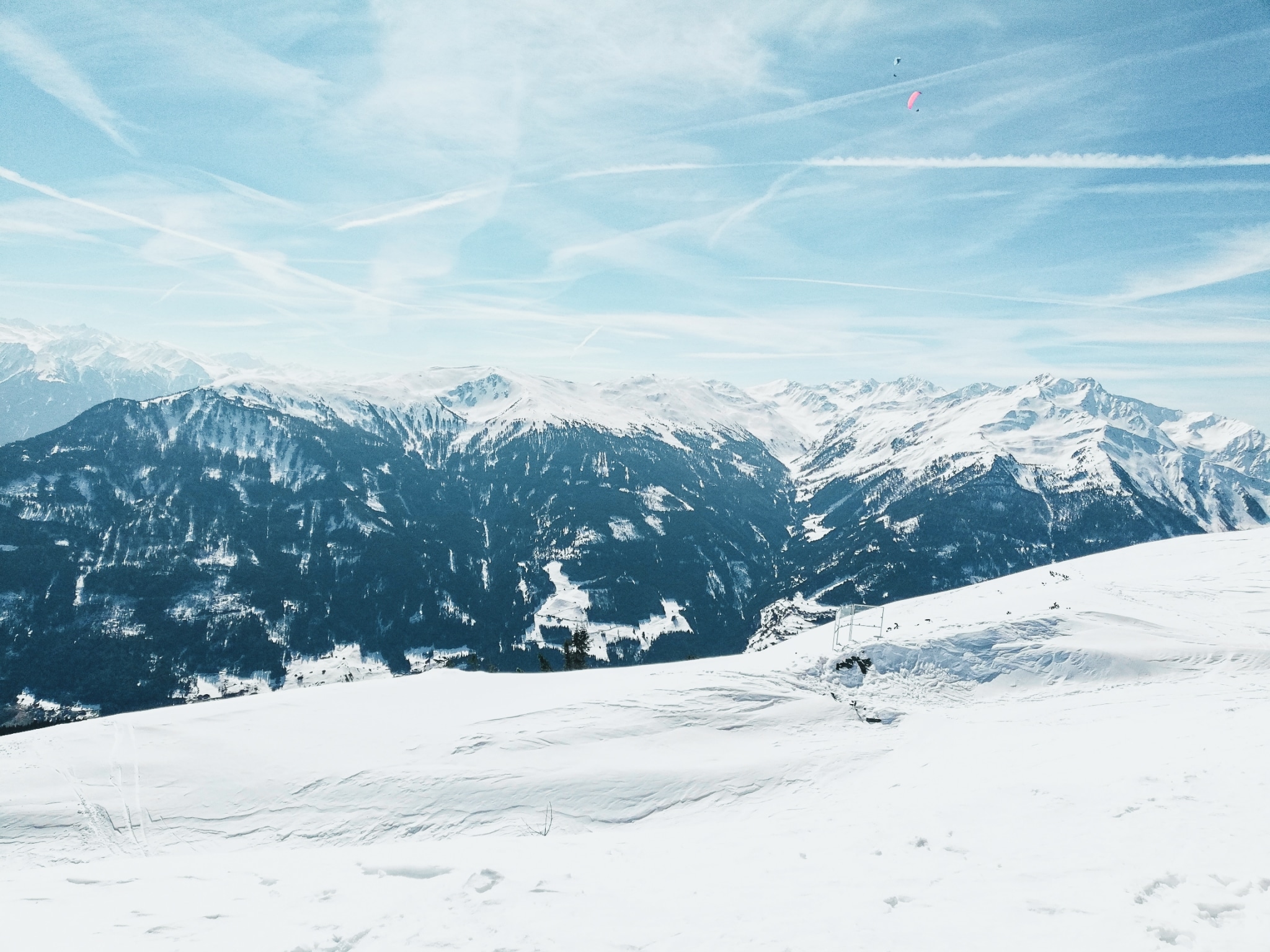 Winter in
Tyrol
Unlimited snow pleasure
Winter in the mountains of Tyrol
Skiing around
Landeck
If 1000 kilometres of slopes are not enough for you as a skier or snowboarder, don't read any further. To all others, a warm welcome!
Landeck is the gateway to the world – to the ski world. 1000 kilometres of slopes at a glance and during your holiday you can discover a different ski area every day. Skiers and snowboarders will find pure variety here.
The largest and most beautiful ski areas of the region are located about 30 minutes away from the hotel by car. These are easy and convenient to reach by car or public transport. Or you can go on a different kind of safari – a ski safari. On the ski safari of the TirolWest region you discover a different ski area in West Austria every day. With the TirolWest Card, you will be picked up directly from the hotel for € 10.00 per person per day, driven to the planned ski area and brought back again.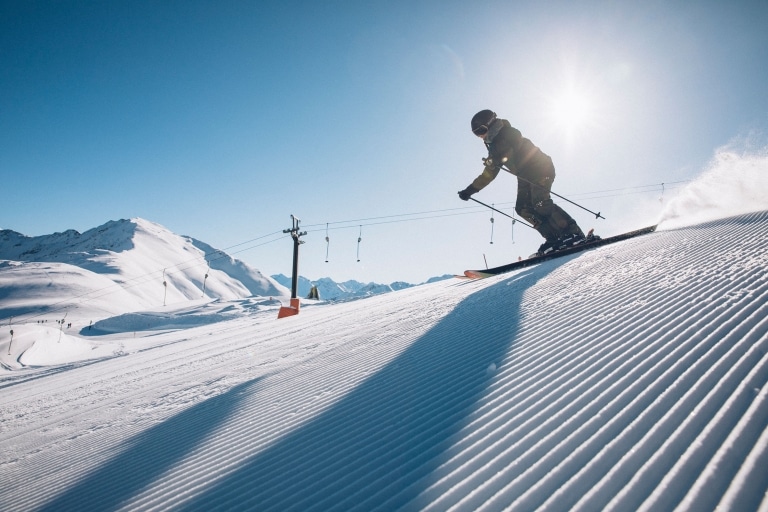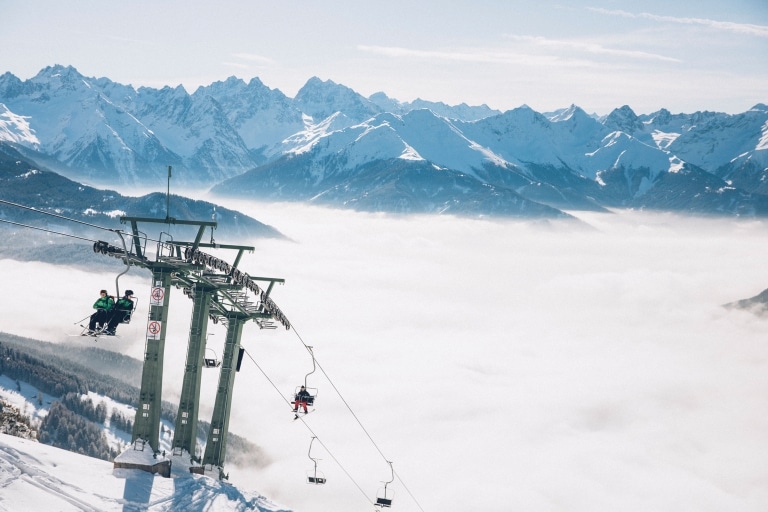 Off the
slopes
The region around Landeck also has plenty of variety to offer non-skiers.
Tobogganing and a cosy evening in a mountain hut are particularly suitable if you want to do something together.
The TirolWest region is a true tobogganing El Dorado. Try it out for yourself, how much fun you can have on two slides. The Venet Süd toboggan run or the night tobogganing in Fendels are a real experience.
In Landeck, an ice skating rink also ensures a varied holiday. Romantically as a couple or with the whole family you can glide elegantly over the ice and train your balance. The ice skating rink on the Öd also has boots for hire and is also open on individual weekday evenings – for a romantic ride for two.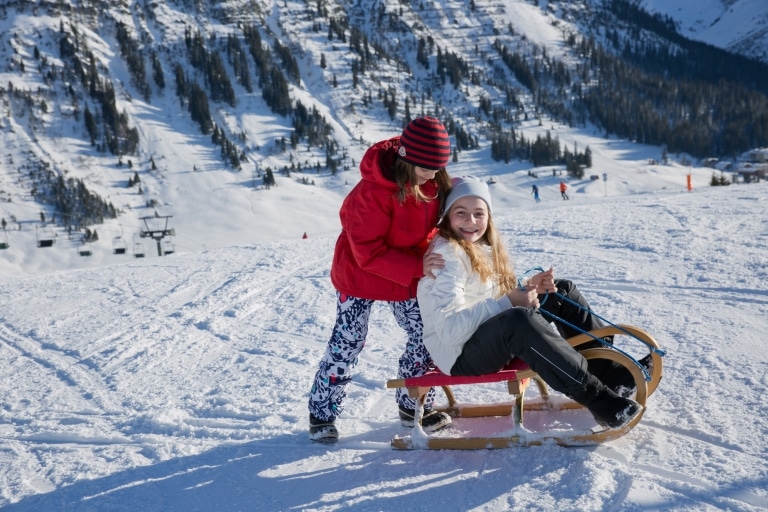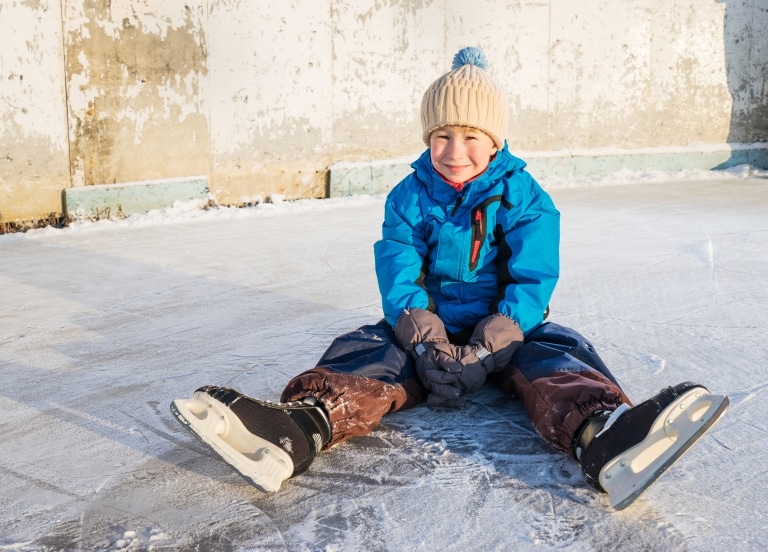 Winter
walk
Our tip
Simply take a romantic winter walk to the enchanting Tramser Weiher. A leisurely walk to let your mind wander can also prove to be very exciting and calming.
The Tramser Weiher is about two kilometres away from the hotel and is located above Landeck. The path leads you through the town centre towards the church and past meadows and forests.