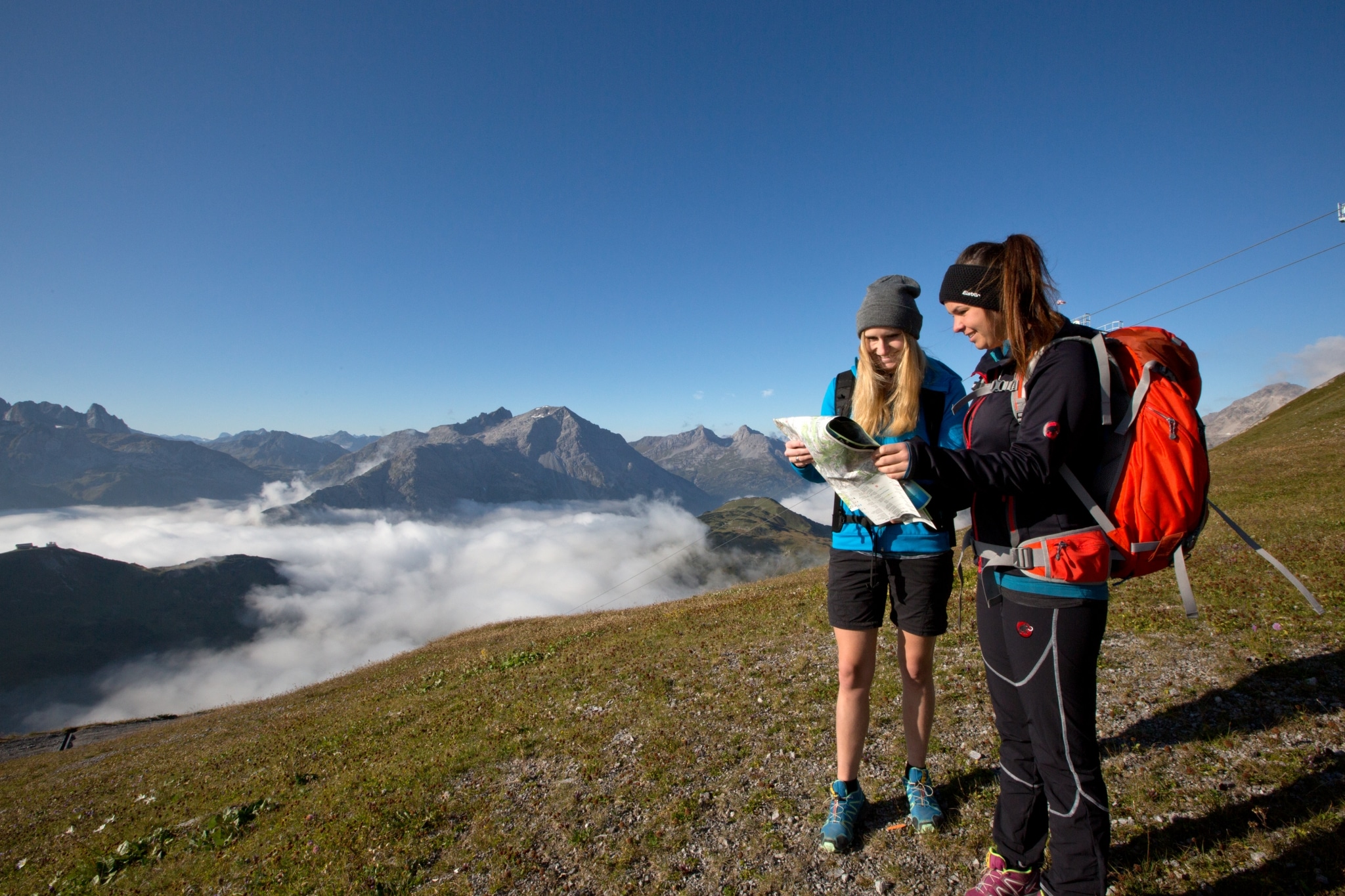 7 overnight stays
Hiking in all
directions
The mountain calls!
Star hiking is quickly explained: Hotel Schrofenstein is the body of the star – each hike a single ray. And so we are at the centre of every hiking holiday that stretches from Hotel Schrofenstein in all directions. The more rays the star has, the more beautiful it shines – and that is exactly what our location in the heart of Landeck is made for.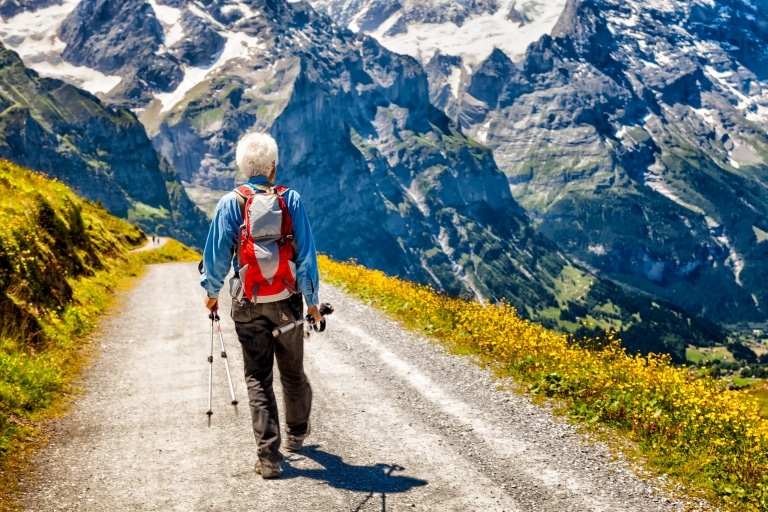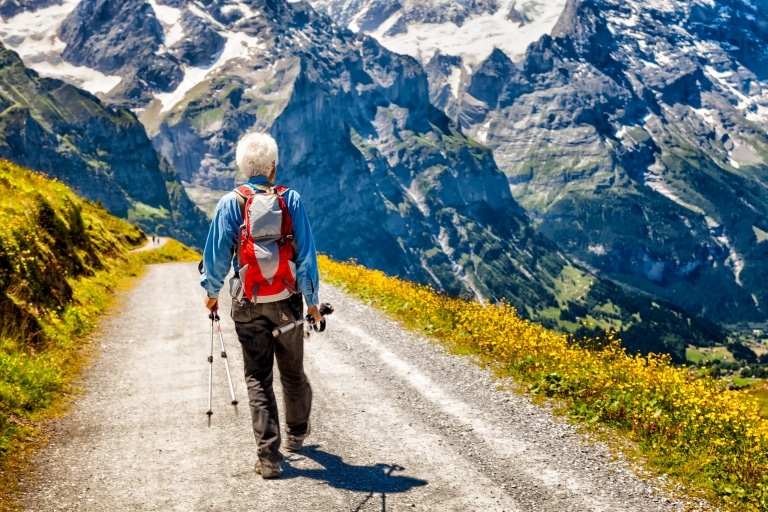 7 nights in an Economy Room for 2 persons
Rich breakfast buffet
3 course evening menu
Local tax
Tirol West Card
| Season | Occupancy | Payer | Price p.P/N. |
| --- | --- | --- | --- |
| 01.04 - 30.11.2021 | 2 | 2 | € 81,- |
Bicycle storage (lockable)
Care products from ADA Cosmetics
Concierge service
Digital guest folder
Fitness room
Flat screen TV in every room
Hairdryer and make-up mirror in every room
Library corner in the lobby
Room safe
Room telephone
Sauna area
Spa bag with bathrobe, sauna towel and slippers for your spa visit
WLAN (free of charge)
Fancy a mountain?
What is
star hiking?
Star hiking is a type of hiking holiday, but one that does not follow a single hiking route, but rather many different tours. Each hike stretches from the house in a different direction. In this way, hikers open up a new area with each day and with each hike. Especially in regions that have a very varied landscape and vegetation, this type of hiking holiday is worthwhile.
Collect altitude metres or break out into the distance?
Each hike has its own character and is not just a continuation of the previous day, as is the case with a hut tour. Therefore, a strenuous, energy-sapping tour can be followed by a short excursion to an idyllic mountain lake. This way you regain your strength and discover something new every day. Moreover, you don't have to carry all your luggage and in the evening a delicious menu awaits you – yet another reason for star hiking.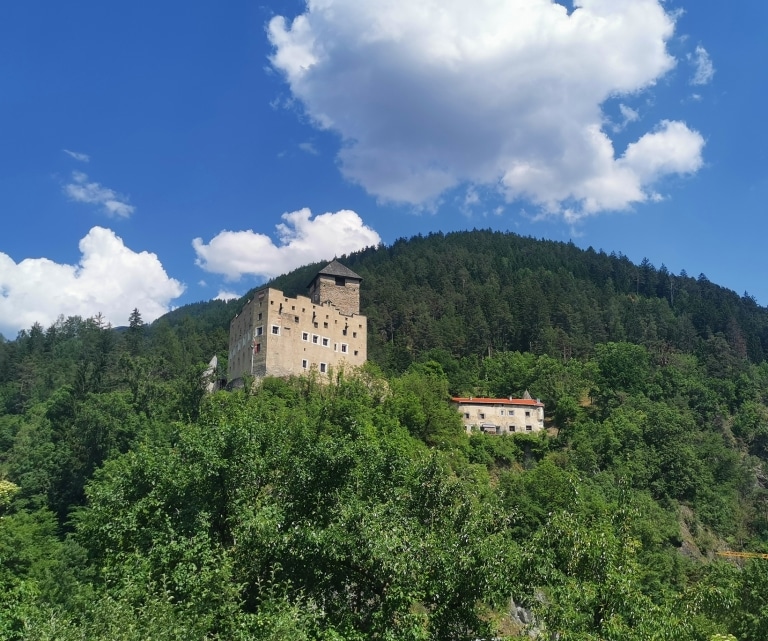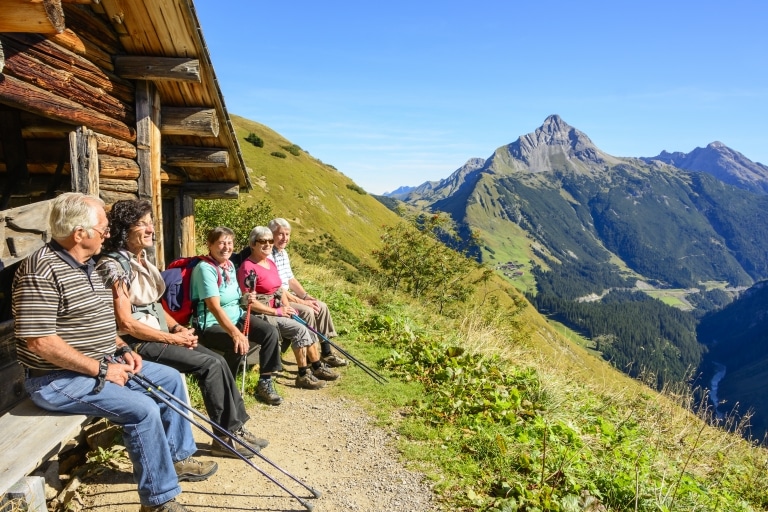 We have a few hikes that we do again and again – our classics. For us, "exploring" is just as much a part of it. We will certainly discover a lot more around the Schrofenstein…

Alexa V.
Recommended
Tours
Start und Ziel: das Hotel
Of course, we have already thought about what your star hiking week at Schrofenstein could look like. Put together your star hiking adventure from our hiking tips, your own research and experiences.
Mountain summit tour on the Thialkopf
2,390 metres
~ 8 to 9 hours for ascent and descent
~ 1,660 metres altitude
~ 20 kilometres
Via the Landeck district of Perfuchs towards Thialkopf and via Hochgallmigg back down into the valley. Once you reach the top, you will be rewarded with an excellent view of Landeck. On the mountain there is a summit cross with a summit book where you can immortalise yourself. You need to be fit and sure-footed for this tour.
Kronburg ruins and pilgrimage site from Landeck via Trams
~ 6 hours there and back
~ 320 metres in altitude
~ 11 kilometres
Starting at the hotel, walk to the Tramser Weiher and along forest paths to the Kronburg pilgrimage site. From Kronburg you can also walk to the Kronburg ruins. You can go inside the ruin (it no longer has a roof). In Kronburg there is an restaurant where you can take a break. You can return via the same path.
Ruin of
Schrofenstein
Full of history!
~ 2 Hours
~ 400 metres in altitude
~ 3 kilometres
You walk from the Hotel Schrofenstein to Perjen centre and from there along a forest path to Stanz. From Stanz you can walk straight to the ruin. The ruin is illuminated from the outside in the evening, it is possible to walk around the ruin, but you cannot enter the ruin. The path is not illuminated.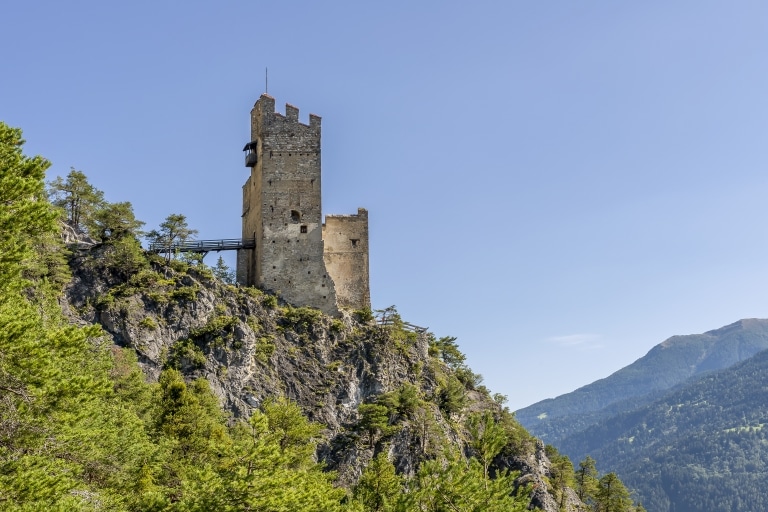 Piller Moor and Kaunergrat
The Nature Park Shuttle takes you to the Kaunergrat Nature Park House. From there there are several paths for leisurely two-hour walks over very beautiful meadow and forest paths. Ideal for recharging your batteries before another impressive tour the next day. The themed trails help you to take a new, sharper look at nature in the Tyrolean Oberland. The trails are suitable for the whole family.
Also get to know the diversity of the moors at the Piller Sattel. There are both low moors and untouched high moors.
There is a playground at the nature park house and a café and exhibition about Tyrolean nature in the house.
Flath Alpe
~ 2 hours to the Alpe
~ 550 metres in altitude
~ 5 kilometres
By bus you go to Tobadill at 1,136 m. From there you continue to the Flath Alpe (1,687 m). The alp is catered and invites you to enjoy a snack and a drink. If you are motivated enough, you can walk up to Zirmegg in about 1 hour. There is a small chapel up at the tree line, where the last Swiss stone pines stand. Alternatively, fit hikers can continue for 2-2.5 hours to Flathsee. A lonely, beautiful mountain lake and a successful end to an unforgettable week in Tyrol.
Tramser
Weiher
Cooling down!
~ 45 minutes
~ 2 kilometres
Starting from Hotel Schrofenstein, pass the town church and turn left before the castle. Follow the path straight on past the hotel to the Trams pond. In the Trams you can go for a swim to cool off. Sunbathing and shaded areas for your break are also available. A children's playground is also not far away.
All those for whom the hike to the pond was too short can also take a walk around the Tramser Weiher.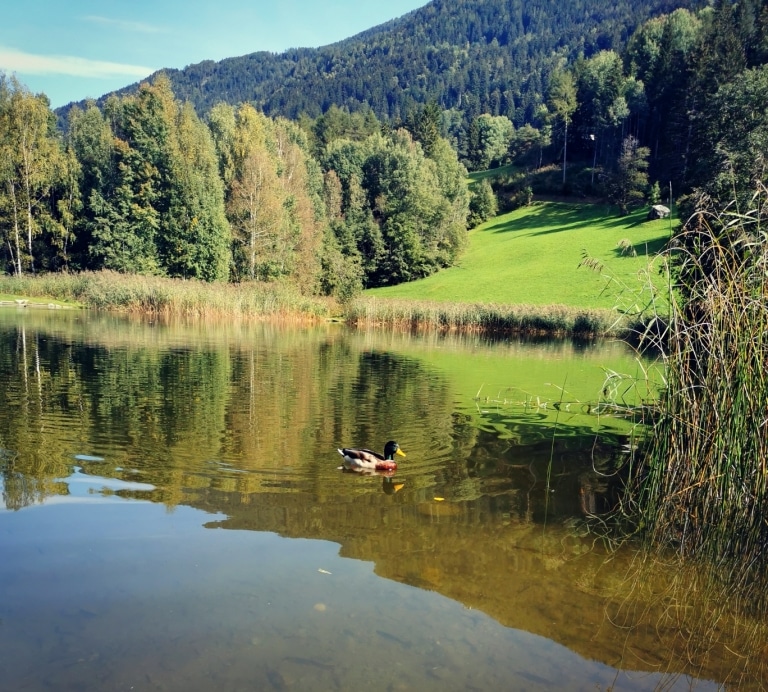 You can get further hiking recommendations from us in the hotel. We look forward to sharing the insider tips of our home with you in a personal conversation.